Intro
BPD Survival Skills (BSS)
is the cornerstone of our educational programs.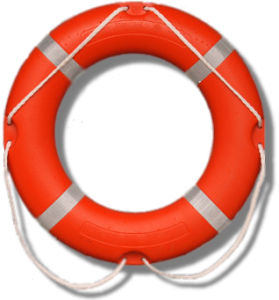 BSS provides a comprehensive understanding of the effects of BPD upon sufferers and the collateral damage it causes to their relationships. BSS teaches you how to anticipate, identify, avoid and or recover from negative episodes associated with BPD behaviors. BSS also provides participants with a thorough understanding of the practical uses and applications of DBT and MBT when interfacing with BPD sufferers.
Borderline Personality Disorder (BPD) is a disease which affects 1 – 6% of the population. Most studies show that women are up to three times more likely than men to be afflicted. Crossing all ethnic and economic boundaries, BPD is usually only diagnosed in adults but can occur in adolescents.
---
"There are three kinds of lies: lies, damned lies, and statistics."
– Mark Twain (1835 – 1910)
Summary
Learn to:
• Understand Borderline Personality Disorder – BPD is one of the least understood of the personality disorders. Whereas other disorders have gained significant notoriety, BPD is still relatively unknown and or misunderstood amongst professionals and laypeople alike. Participants will be afforded a practical, pragmatic and functional knowledge of BPD along with the disease's effects upon sufferers and bystanders alike.
• Build Trust – Trust is of paramount importance to sustaining a successful, productive relationship with those who suffer from this disease. Participants will learn how their innocent behaviors and well intended comments can be misinterpreted by those with BPD, creating an environment of
suspicion and distrust. Participants will be afforded the opportunity, through lecture and roll play, to learn the skills required to build and foster a safe, trusting relationship with BPD sufferers.
• Convert Anger to Empathy – Anger and frustration are natural reactions to the stereotypical behaviors of those afflicted with BPD. Learning to convert anger into productive, communicated, compassionate empathy will greatly improve relationships with BPD sufferers.
• Minimize stressful interactions – 'Stress is a killer', we have all heard this aphorism. BPD is amongst the most significant of stress inducing personality disorders. This stress applies not only to the sufferer but in many cases the induced levels of stress are far greater for those who interact with the afflicted person. Participants will learn revolutionary Dialectic Behavior Therapy (DBT) techniques for minimizing and controlling stressful situations.
Outline
Course Outline:
What's Borderline Personality Disorder
Professional description & laypersons interpretation of BPD
The impact of BPD upon society at large
Collateral damage to interpersonal relationships
Learning to accept the reality of life under BPD
Letting go of your expectations
The Smoke & Mirrors of BPD
Understanding irrational responses to normal situations
Basic understanding of relevant areas in the human brain
How specific parts of the brain are affected by BPD
Changing Lanes on the Behavioral Highway
What is Dialectical Behavior Therapy (DBT)
Overview of how thoughts influence behavior
Learning to walk in the other persons shoes (Mentalization)
How to change your behaviors without sacrificing integrity
How to utilize DBT therapy in your family situation
Leveling the Playing Field
Interpreting emotional behaviors
Translating rational reactions into productive communication
Practice through role-play
Doing & Saying the Right Thing is an Art Form
What is validation
Why validation is imperative
How to validate without being disingenuous
Using & Teaching Survival Skills
Self-defense in the BPD wilderness
Promise them anything but give them Arpège
Keep your eye on the ball
Contingency planning & emergency preparedness
Teaching them to fish (survival when you're gone)
Instructors
Sandy B.
Married 44 years, 3 children, 4 grandchildren.
37 years (and counting) as a BPD care & support parent.
Founder – Bpd global & TARA California.
President – NAMI local affiliate (2000 – 2001).
Board of Directors – NAMI local affiliate (1996 – 2000)
Instructor – NAMI "Family-to-Family Education Program"
24 years of commercial and non-profit employment.
In addition to her many years providing care and support as a BPD parent, Sandy has been thoroughly educated in the practical application of DBT and numerous other therapeutic disciplines related to supporting those afflicted with BPD.
Sandy has conducted many workshops and seminars, all directed toward helping people interact productively with BPD sufferers.
---
Karen S.
25 years of marriage, 2 children, 1 grandchild
33 years (and counting) as a BPD care & support parent
36 years as an elementary school teacher
10 years training other educators
MA degree – Literacy
7 years as TARA California workshop & support-group instructor
Former NAMI Family to Family instructor
Details
When • Where • How
Fees:
Yes, we need to keep the lights on, host the website, buy gasoline and purchase materials. As a result of our expenses, we must charge a modest fee for anyone wishing to take this course.
Individuals – $300.00
Couples – $550.00
Dates & Times:
All sessions will begin on time, please be prompt.
Friday – 7:00pm – 9:00pm
Saturday – 8:30am – 5:00pm
Sunday – 8:30am – 5:00pm
Location:
Currently, the only location at which we offer BSS is:  2683 State Street, Carlsbad, California  92008
Parking:
Plenty of free parking.
Attire:
As we typically conduct this program in San Diego, the weather is usually very mild if not beautiful. We urge you to dress comfortably, the program is rather intense and San Diego is a very casual city. We advise you to consult Accuweather for Zip 92131 prior to your trip.
Electronic Devices:
California is an "All Party Consent" state with regard to electronic recording, both audio and video.  As a result of this legal restriction, we must prohibit all attendees from attempting to record our sessions.
Additionally, we must restrict, during class, the use of all electronic communications; phones, text messaging, internet, etc. We provide adequate breaks throughout the day which will enable you to communicate in a reasonable fashion.
Refreshments:
Light refreshments are provided during all sessions (coffee, tea, water, etc.). Additionally, we also provide afternoon snacks. Each participant is responsible for their own lunch, there are several options within walking distance.
Accommodations:
Dining:
There are many choices for dining in the vicinity of our course location.  As everyone's concept of a good restaurant is different, we have simply provided a Google map below showing all eateries in the immediate area, bon appetite.
Tourism:
Yup… you're in San Diego, lots and lots of fun stuff to do if you're willing to add additional days to your trip. The magnificent zoo, safari park, Sea World, Old Town, beaches, USS Midway, Balboa Park, Gas Lamp District.  The list is virtually endless.  We urge you to consult the official tourism website for detailed information.
Registration
We do not offer automated registration or payment.
To register for a program, complete the form. We'll respond ASAP!